Torlon Polyamide-Imide Plastic Balls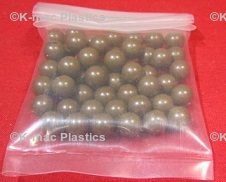 Torlon 4203 extruded PAI offers excellent compressive strength and the highest elongation of the Torlon grades. It also provides electrical insulation and exceptional impact strength.
This grade is commonly used for electrical connectors and insulators due to its high dielectric strength. Torlon is the highest performing melt processable plastic.
It has superior resistance to elevated temperatures. It is capable of performing under severe stress conditions at continuous temperatures to 500°F (260°C).