Nylon 6/6 Round Tubing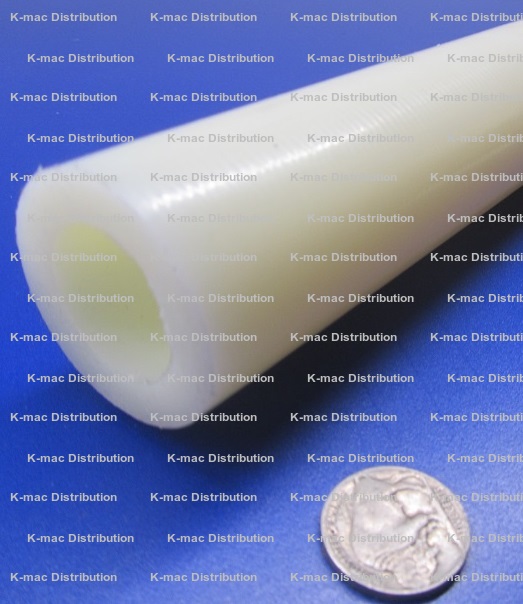 Resin specification: ASTM D6779-11 PA0114 or ASTM D6779-11 PA0110B54420
and ASTM D4066-01a (Reapproved 2008) PA0110B54220 superseding ASTM D4066-98 PA0114
Shapes specification: ASTM D5989-11 S-PA0111
OD Oversized, ID Undersized for Machining. Asterisk in part number denotes tighter diameter tolerances may be available.
Some sizes may be available in black, non-stocked, custom runs, minimums required.
Technical Data Sheet

Chemical Resistance Chart