Glass Reinforced Melamine Tubes - 1/32" Wall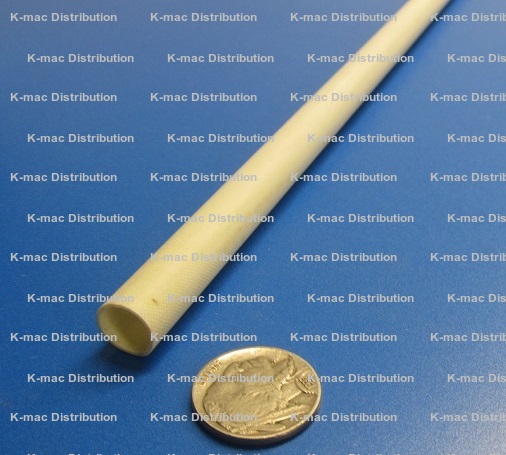 NEMA grades G5 and G9 Glass-Cloth Reinforced Melamine has a natural color of a grayish brown. These grades are composed of a continuous glass woven cloth base impregnated with a melamine resin binder. Melamine resins, once cured, are the hardest, most rigid and abrasion resistant of the standard resins employed in the production of industrial laminates. However, prolonged exposure to high temperature can adversely affect its mechanical and electrical strength properties. Arc resistance, however, may remain unaffected despite excessive thermal exposure. Melamines exhibit high arc resistance and caustic resistance. G9 is more resistant to the elements of the environment than G5.
NEMA G-5 certs to MIL-I-24768/8 GMG , IEC 60893-3 Type 3 MF GC 201
NEMA G-9 certs to MIL-I-24768/1 GME, IEC 60893-3 Type 3 MF GC 201
Tube Tolerances • Technical Data Sheet • Chemical Resistance Chart
Tubes are manufactured in random lengths from 30" to 36".
Our pricing and minimum orders are based on the 36".
Tubes can also be produced in 42" to 48" random lengths for the same per-foot price.
Measured lengths of 36"±1" and 48"±1" are also available (call for pricing)