Cast Oil Filled Nylon Rods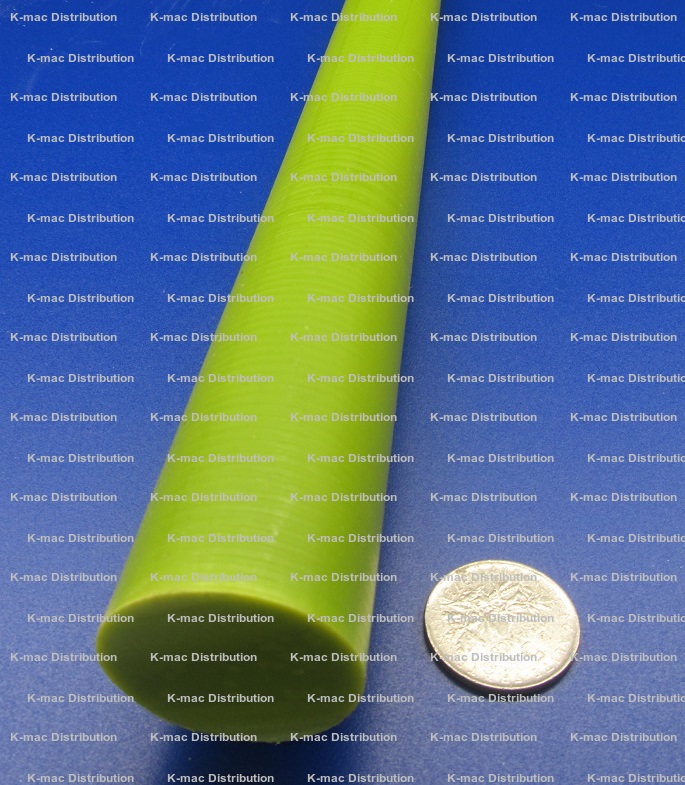 Nylon Oil Filled Cast Rods- This highly stable nylon provides a continuously lubricated surface. Features enhanced wear characteristics. Underwriters Laboratories (UL) Ratings.
Oil Filled Nylon was developed to extend the wear-resistant properties of unlubricated or dry lubricated materials such as MoS2 filled nylons. Will last 5 to 7 times longer than unlubricated or MoS2 dry lubricated cast nylons. Lubrication results in 25% lower coefficient of friction. Exhibit more dimensional stability due to reduced moisture absorption. Internal lubricant provides for faster and easier machining than other nylons.
Oil-filled Nylon Technical Data
Density
Tensile
Strength
Compressive
Strength
Shore
Hardness
Coefficient
of Friction
Continuous
Operating Temp
Wear
Resistance
Index
g/cm3
N/mm2
N/mm2
'D' Scale
Sample
on Steel
oC
Units
1.12
65-70
85-100
80-85
0.10
0.13
-80
+125
25